Trend report: A world without plastic – is it possible?
03/05/2021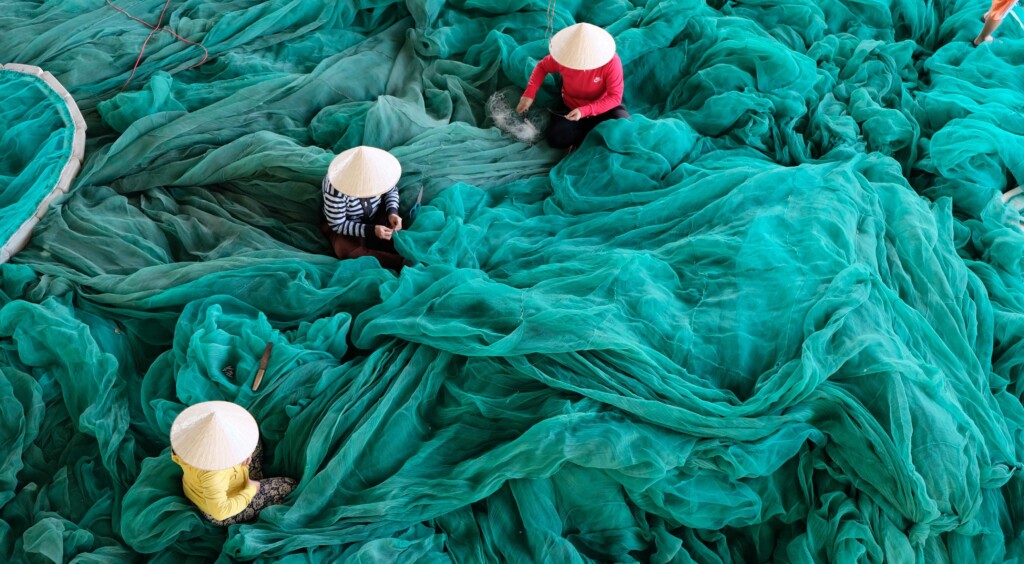 Plastic is one of the most used material groups of our time, with a long history marked by innovations. Great progress has been made since the 19th century when the first milestones took place. Thomas Hjertberg is a professor within polymer technology and scientific advisor at Borealis Group AB. He shares his thoughts on the importance of plastic for our society, now and in the future.
Thomas, what does today's plastic use look like?
Globally speaking, the plastic consumption is extensive and increasing continuously. In some cases, it is possible to replace plastic, but in others, such as in high-tech applications, the material is irreplaceable. With that said, there is a widespread problem with microplastics in the oceans. Today, five countries in Asia account for more than half of plastic discharges in the oceans. This is primarily due to the lack of effective waste management. There is a large population and a lot of coastline, and the development of the infrastructure is lagging behind.
About 45 percent of plastic in Europe is collected for recycling. Of this, just over a third of the plastic material is actually recycled. To increase these levels, the European Commission has recently introduced a rule which means that members must pay SEK 8,000 per tonne on plastic packaging that is not recycled.
Discarded plastic is in many cases a waste of resources, which requires an influx of new, fossil raw materials. The key is to work for a sustainable use of plastic, where material recycling becomes more efficient and the plastic more durable. In this way, we reduce the extraction of new raw material and landfills of waste.

Can plastic be replaced completely?
As it is now, I would say that it is difficult. Plastic has great advantages, not least in terms of energy. For example, climate change can lead to droughts in areas around the Mediterranean, while northern Europe receives increased rainfall. One possible scenario is that we will have to transport fresh water longer distances to solve freshwater shortages in different countries. Pipes made of plastics, used for transporting the water, has a smaller environmental impact compared to steel or iron pipes. The electricity issue is another example, where electricity will have to be transported between countries. This also requires power lines that can handle the task.
The planet would also be negatively affected by an increased use of glass or metal. This is partly due to the fact that the materials are heavier than plastic, and we would see a large increase in carbon dioxide emissions during transport.
What is the status internationally?
Plastic is a prioritised issue on a global level. Messages from governing bodies clearly states that
plastic is a valuable material which should not be used once and then thrown away. To solve the problem of plastic waste and litter in nature, the European Commission presented a plastic strategy in 2018. The goal is for plastic packaging to be reusable or recycled by 2030. The consumption of disposable plastic and the use of microplastic will also be reduced.
In its strategy, the EU assumes that plastic is a material needed in a number of applications. It is a necessary material, not least in the transport sector where it will be used to a greater extent to save weight and thus energy. There are many discussions about improving the life cycle of plastic, by recycling more material and designing products in a better way. Today, both the EU and the UN have increased circular economy among their goals.

What does this mean for the plastics industry?
It means that there is great potential for doing business, but also challenges. In order to meet the established goals, 18–19 million tonnes have to be recycled within the EU annually. This can be compared with today's four million tonnes.
Among other things, it is necessary to increase the quality of recycled plastic material so that it can last longer and be used for additional products. This is a challenge because the recycled material contains many different plastics and, in some cases, leftover food, which leads to reduced quality, unpleasant odour and different colours.
Increasing the recycling rate alone is therefore not the only solution. The strength will vary, the recycled plastic may contain bacteria and the end product does not live up to a food approval. These challenges create business opportunities for actors such as Nexam Chemical, with products that make it possible to develop quality plastic materials.

Will any particular area flourish?
Definitely the market linked to recycling. Today, there is an action plan that will make the EU climate-neutral by 2050. There are great opportunities for research and investment support for the companies and organizations that can help speed up this transition.
The overall discussion about the circular economy is beginning to result in concrete measures. There are more and more investments in recycling textile fibres, something in which Nexam Chemical is already in the process of developing its offering.

Finally, in ten years, what has happened then?
In ten years, we will see an increase in electrification within transports, and not least, a significantly higher recycling rate. Just like todays deposit fees, I believe we will introduce a system for different plastic materials with the aim of creating cleaner recycling streams.
I also believe that we have new international standards and agreements. Although the EU is today ahead with its clear strategy, it presupposes that global companies take responsibility. Some countries are also driving the development forward. Sweden, for example, is an advocate of strengthening the rules for plastics on a global level. As I said, not all plastic is bad, but it should be used in the right place, where the properties provide benefits and where the material can be recycled.
_ _ _ _
The beginning of plastic stretches all the way back to the 16th century. However, one of the biggest milestones in the history of plastic took place in 1907 when the chemist Leo Baekeland received a patent for the thermoset bakelite; the first plastic material produced on an industrial scale.
The bakelite, which could be shaped in any way, was hard and withstood both heat and electricity. It revolutionized the manufacture of products, both for the home and in industry. Leo's solution was the start of a new group of materials that helped build societies, for example during the post-war period when plastic became a symbol of the new consumer society.
Today, there are a variety of types of grades of plastic. The plastic's unique properties are suitable for a range of application areas, from innovative high-tech products to goods used in everyday life.