Tailwind in the wind power market explains DIAB's positive development
10/29/2019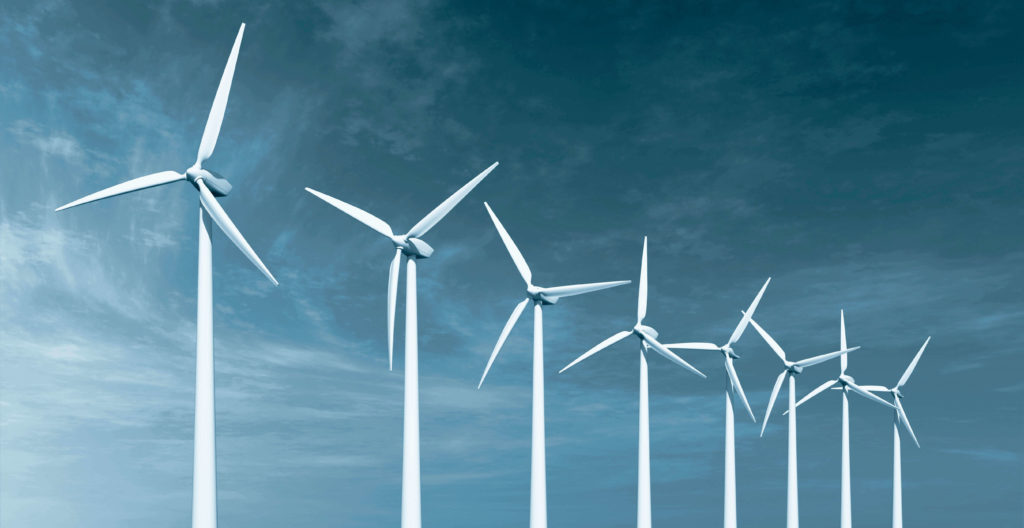 The past year, DIAB has undergone a great trend change. As recently as January this year, DIAB was called a crisis company in Dagens Industri[1] but since then much has happened. The turnaround is mainly explained by strong growth in the wind power industry. Tailwind is now evident for DIAB's CEO Tobias Hahn.
Nexam Chemical has extended its cooperation with DIAB, as a result of DIAB signing a five-year contract with the wind power producer Vestas. The timing is good for wind power and the market looks quite stable over the next ten years. Demand is mainly driven by the US, China, India but also Europe and Sweden.
DIAB has focused its production on PVC-based materials for a long time, but recently decided to convert to a larger proportion of PET in its product portfolio over the next three years.
– The transition requires large investments, which we are now doing in Europe, the US and partly in Asia. DIAB increases factory capacity in the major regions of the world. There we produce our PET material, with additives from Nexam Chemical's Nexamite in masterbatch, Tobias says.
Price, performance and predictability
The reason for the production conversion is the increased demand for PET material that DIAB predicts for the near future.
– We expect that the PET use in wind turbines will triple in the next 10 years, says Tobias.
The sharp rise has several explanations. On the one hand, the entire wind power market is growing, and with that, PET use is increasing. On the other, a general conversion to PET is occurring in the industry. The large international wind power companies that DIAB supply have previously depended on balsa wood and PVC, but they are gradually transitioning to PET as a core material. The transition is due to the relative benefits of PET in terms of price, performance and predictability in volume supply.
A third reason is that the off-shore market is the most growing segment of wind power. There is a shortage of land to build wind farms on and offshore wind turbines are larger and more efficient. Larger wind turbines means larger blades, which means that more core material per wind turbine is needed.
– Right now, there is a deficit of both balsa wood and PET on the market. PET production is sub-dimensioned to the demand. That is why companies want to sign long-term contracts to secure their access to materials,  Tobias says.
DIAB has been granted larger and more secure contracts than ever before, which strengthens and stabilizes its business.
Several reasons for success
Although much of DIAB's trend breach this year can be explained by the growth of the wind power industry, there are more reasons for the turnaround. Tobias believes that the company has more recently focused its production on certain key applications. This means that the organization has become more rigorous and utilizes existing competence and production more efficiently.
– This year, DIAB's factories have basically gone full. We have good capacity utilization, we have a favorable price development and a positive customer development. Right now, everything is going in the right direction for us, Tobias says.
Another factor that DIAB has succeeded in is to reduce their waste material, to zero. The change entails reduced costs and lower environmental impact.
– Since May this year, DIAB does not deposit any waste material in Sweden, says Tobias.
To summarize, Tobias believes that the positive trend lately has many explanations, but that there is yet much to change. DIAB will now continue to expand its production capacity for PET, and also develop the product's qualities.
– Now we sell the material that is popular for our wind power customers, but there are other types of PET that we will develop further. PET is a relatively new material. There are many new qualities that we want to develop. DIAB will increase its product development budget the coming years, Tobias concludes.
[1] Bråse, R, Di, 25 januari 2019