Nexam Welcomes the New EU Taxonomy for Sustainable Activities
06/10/2021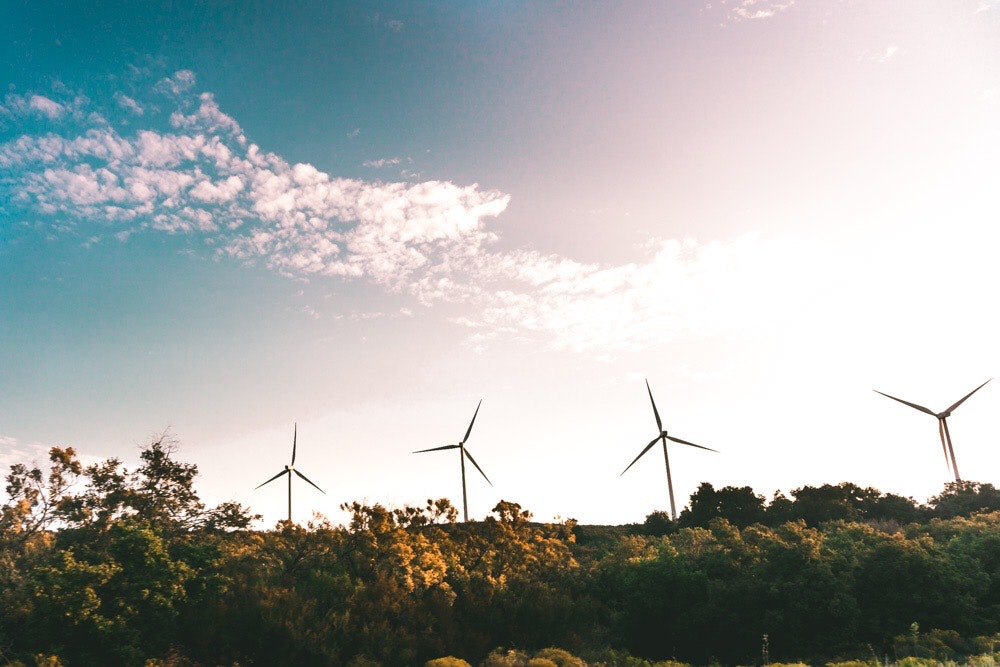 The new EU taxonomy is a classification system for environmentally sustainable businesses that aim to make it easier for investors to compare investments from a sustainability perspective. Nexam Chemical welcomes the new regulation and will be adopting the system in its sustainability reporting going forward.
"The new taxonomy will make it even more clear that Nexam is a sustainable investment," says Adrian Pepper, Group Regulatory and EHSQ Manager at Nexam Chemical.
The taxonomy is an important measure in the EU's Action Plan for Financing Sustainable Growth. Achieving the EU's climate goals, and the objectives of the green growth strategy requires investors, companies, and policy makers to find and compare investments from a sustainability perspective.
"We will be an early adopter of the new taxonomy. Although we will not initially have regulatory requirements to report in accordance with the taxonomy, we will embrace it in our sustainability reporting," says Adrian Pepper and continues:
"We believe that the taxonomy is valuable in a wider perspective, as well as from our company's viewpoint. It benefits companies like Nexam, that actively contribute to sustainable development. After all, it is part of our business mission to provide the market with products that facilitate the transition to a circular material economy and contribute to reduced energy consumption."
To be classified as environmentally sustainable, a business must contribute significantly to one or more of the six environmental objectives, meet minimum sustainability requirements, and not cause significant harm to any of the other objectives.
"As we see it now, at an early stage, there are two criteria to which Nexam contributes significantly: the transition to a circular economy and climate change mitigation," says Adrian.
---
The new taxonomy's environmental objectives:
Climate change mitigation
Climate change adaptation
Sustainable use and protection of water and marine resources
Transition to a circular economy
Pollution prevention and control
Protection and restoration of biodiversity and ecosystems
---
How does Nexam contribute to these two objectives?
"We have products that are used to increase the recycling of plastic at different stages of its life cycle. Our additives also aim to adapt the material to the new context, making it, for example, lighter, stronger, more heat-resistant or pressure-resistant. It is better for the climate and for the environment if products can be used for a long time before they have to be recycled. Our products are also an important part of enabling the transition to renewable energy by being used in the production of, for example, wind farms. The additives are also used to make lighter and stronger materials for the aerospace and automotive industries, reducing fuel consumption as well as emissions," says Adrian.
What is Nexam's next step to expand sustainability reporting to include the taxonomy?
"We are currently conducting a survey and analysis to determine how the new taxonomy can be added to our reporting. After all, there are a number of other standards out there, such as GRI, ESG and Agenda 2030, and we see the new taxonomy as a complement to these. We are very pleased that the legislator is stepping in to give greater weight to sustainability communication. The next step is to develop a reporting and communication model that is clear and accessible," Adrian replies.
Are there any other sustainability projects going on at Nexam right now?
"There are always sustainability projects in the loop. We constantly aim to develop and improve the business from a sustainability perspective. For instance, we are currently working on increasing our focus on social sustainability, which includes increased supplier scrutiny and finding new ways to support the local communities where we operate. We are also conducting GAP analyses at our various sites to identify potential development opportunities. These relate to employee satisfaction, empowerment and work environment," says Adrian.
The Taxonomy­ Regulation adopted in June 2020, provides a framework for determining which activities should be considered environmentally sustainable in the taxonomy. In April this year, the Commission reached a political agreement on a delegated act to the regulation, which further defines the conditions for 'significant contribution' and 'significant damage' through so-called technical review criteria. The act will apply from 1 January 2022.
"It is the right time for us to adopt a new reporting model. We are in the building phase of a sustainability reporting structure, so the timing is excellent. Most importantly, it should be comparable over time, so we need metrics that are constant to see change. It should be easy to access and transparent for those interested in how Nexam contributes to sustainability," concludes Adrian Pepper.
---