From PET to Textiles
07/07/2020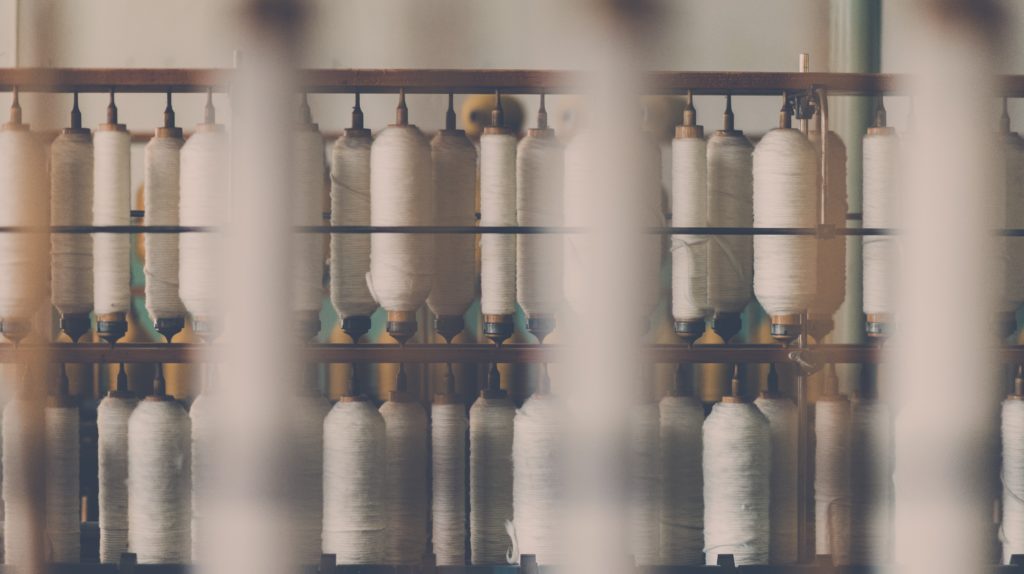 As more consumers are questioning the logics behind fast fashion, the textile industry is forced to turn its eyes to sustainable solutions. The industry must find manufacturing methods that do not take advantage of natural resources. At the same time, PET is one of the plastics which is an important part of human life. Nexam Chemical is developing new solutions that facilitate the conversion of old PET bottles, into polyester clothing and textiles.
– Our technology offers economic solutions for the reprocessing of PET into textile products. We have successfully developed products that are very fast, cost effective and flexible, says Dr. Carlos Solano, Product Manager at Nexam Chemical.
The interest among actors in the textile industry of using synthetic fiber based on plastic/polyester that comes from plastic bottles, called recycled PET, has increased significantly in recent years. This is no wonder as PET, when used as a synthetic fabric, is more durable, water-repellent and weigh less than cotton. The process of recycling plastic bottles into fibers has a low environmental impact as it requires a small amount of energy, as well as water.
Polyethylene terephthalate, or PET as we commonly know it, is a polymer which belongs to the polyester family of polymers, widely used for general purposes. It is one of the most recycled thermoplastics. The global market for recycled polyethylene terephthalate (PET) is expected to almost double between 2019 and 2029, reaching $4.7 billion1.
When it comes to the global textile market, the size was valued at USD 961.5 billion in 2019. At the same time, it is predicted that there will be increased demand for clothes, particularly in developing countries such as China, India, Mexico, and Bangladesh2.
Important properties
It is relativity simple to recycle PET-bottles. Usually, the bottles are sorted and crushed to smaller parts. After this, the flakes are melted and drawn through spinnerets where they are recycled to PET fiber. However, the level of impurities in the material can aggravate the degradation of recycled PET during processing.
– During conditioning and melt processing of recycled PET the polymer is degraded, resulting in a drop of molecular weight which leads to the failing of melt strength and processability, Carlos explain.
To compensate the decrease in molecular weight during the recycle process, it is possible to use a chain extender. A chain extender offers a possibility to rebuild molecular weight of these polyester, blends and related product and open a new window of opportunity for recycling and improvements of material performance. Nexam Chemical offer reactive chain extenders for different kinds of thermoplastics.
– Which degree of chain extension that will be required depends on the final application, as well as the starting quality of the recycled PET. For example, nonwoven materials can be achieved from relatively low molecular weight PET. The situation is quite different when manufacturing partially oriented yarns or high tenacity packaging stripes, Carlos says.
Carlos goes on to explain that it is also important to understand that chain extension is not only used for improving the features of the final product.
–  Chain extension also plays an important part when it comes to optimizing processing, Carlos says.
Several benefits
Nexam Chemical's NEXAMITE products is time effective as the procedure is finished in minutes, instead of hours. The products offer a low system cost; the flexibility is greater and there is no need for extra investments in the process.
– Our technology makes use of reactive processing to regain molecular weight of the recycled material. The chain extension takes place in the equipment used for primary polymer melt processing, it is a simple process that takes minutes and that can be easily performed at industrial level with pre-existing equipment, Carlos says.
An example of how the products are used is with our clients in Asia. Union Chemical is a major player in chemical wholesale distribution, and one of Nexam Chemical's most important clients on the Asian market. The largest project within the partnership focuses on recycled polyester and polyamide fiber combining Nexam Chemicals innovative chemistry for chain extension and extensive knowledge in colors.
New projects have been initiated to develop further solutions with existing and new clients.
– In our latest projects we are focusing on the color of the plastic which make the recycling process even more complex. We are using reactive chemistry to increase molecular weight and combine the concept with color. We are merging what we do best into a single solution, Carlos says.
1. PET Bottles Market: Global Industry Analysis 2013 – 2017 and Opportunity Assessment; 2018 – 2028 (Future Market Insights)
2. Textile Market Size, Share & Analysis | Industry Report, 2027 (Grand View Research)