Focus: Business development UK and Ireland
11/13/2020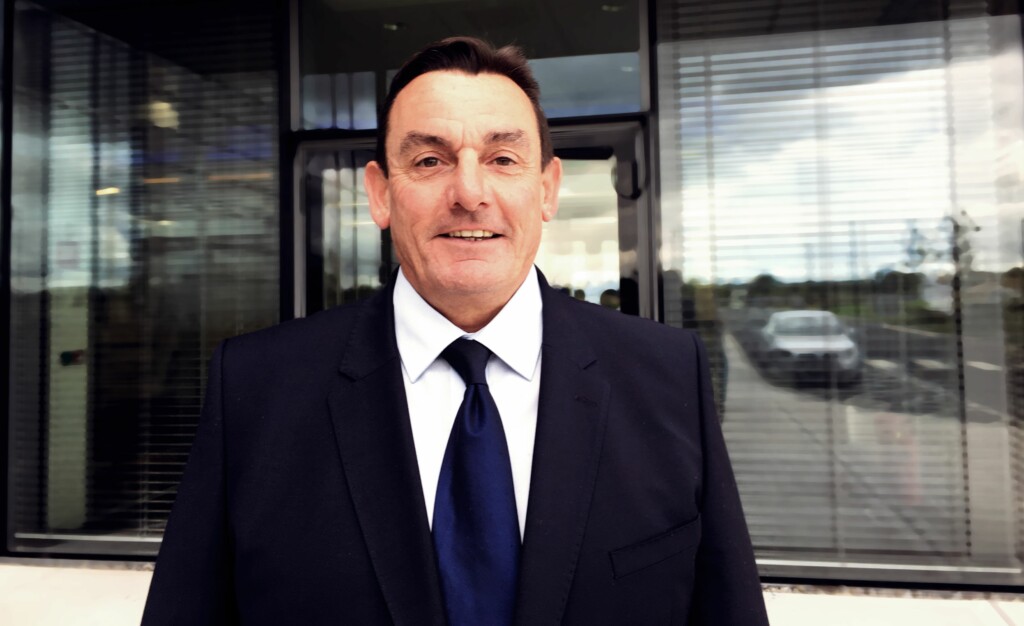 Since the beginning of October 2020, Boyd Cushing, an external consultant with vast experience, has been responsible for developing Nexam Chemicals' presence and business in the UK and Ireland. We talked to Boyd about his thoughts on the work ahead, his priorities and the biggest opportunities.
 Boyd Cushing is 59 years old and lives in Bristol, England. From 2016, he works as an advisor helping companies build stronger relationships at key customers in the UK. Prior to this, he worked in many different business units over 31 years at DuPont, the last 12 years in Corporate Marketing & Sales as UK Country Growth Director.
– In short, I was responsible for the relations with our largest customers. It was about gaining strategic insight to their needs and creating a cohesive collaboration through DuPont's various industry focuses. In a way, I was a one voice for the company when interacting and talking to strategic customers, he says.
Boyd final role was leading DuPont's Marketing Excellence program and academy:
– I coached, mentored and trained 16 different business units to create and craft their marketing plans and to develop compelling value propositions in order to gain corporate funding and executive leader support to their plans, he says.
Increased presence
For the past five weeks, Boyd Cushing has an assignment for Nexam Chemical, which in short is about identifying and developing the company's business potential in the UK and Ireland. He already grasps two opportunities to grow in this geographical area.
– One is about recycling streams. There appears to be a big opportunity for Nexam Chemicals reactive masterbatch additives in enabling to improve the mechanical properties and enhancing performance of recycled polymers so they can be used and re-used again and again. The value proposition is to be able to help clients fulfil their own ambitions and that of brand owners to use more recycled and post-consumer content, rather than having to revert to using virgin oil derived polymers taken from the ground, he says.
Boyd further explains that customers are getting more and more motivated to look at other products, not least in the polyester area. He believes demand in this polymer is growing today, particularly among end consumers, and brand owners which will affect the whole business community. If consumers, brand owners and governments really want plastic to be reused, then the whole supply chain will need to up its game to meet this demand.
– There are also great opportunities when it comes to high temperature resin, especially in the aerospace sector with RTM composites. Nexam Chemical has already actively been involved in some great research projects. Now, it's all about commercialising those products; taking it to a commercial client that is truly motivated and committed to bring those high temperature composite parts to the market, says Boyd.
With the goal of growing
For the next 12 months, Boyd will focus on getting Nexam Chemical business to grow as much as possible in both the UK and Ireland. He will focus on helping potential prospects understand the true value Nexam Chemical can bring to them.
– The most important thing right now is to create visibility so the UK market is aware and able to fully understand the value Nexam Chemical can bring to their business. As a client, what are the tangible value benefits? Can it increase my productivity, saving of time or help improve my company's overall margin? It is about helping potential clients understand all the functional benefits our reactive masterbatch products are able to bring and what that translates into for them by improving polymer extrusion and properties of their own final plastic product, he says.
As previously responsible for customer relations, he takes important experiences with him in the new assignment.
– First and foremost, I have broad knowledge of most companies in the UK, and what business opportunities there are. My focus has always been on customers, which is an advantage. What are their overarching needs, the underlying reasons for these needs and how can we help them? Nexam Chemical already has fantastic products, now we are investing in increasing visibility, he says.
During his first weeks, he has had time to get acquainted with Nexam Chemical. He sees great advantage having a Nexam facility based in St Andrews, Scotland.
– For the customer, it is great to have the solution on one's doorstep. When it comes to Nexam Chemical, my own insight is they really are a great team of folks. I really appreciate their confidence and can-do attitude. We will now take the theoretical polymer knowledge and provide good, solid evidence where we can bring customers true value to their businesses. I believe that the future looks bright, Boyd concludes.