Color and function
10/30/2019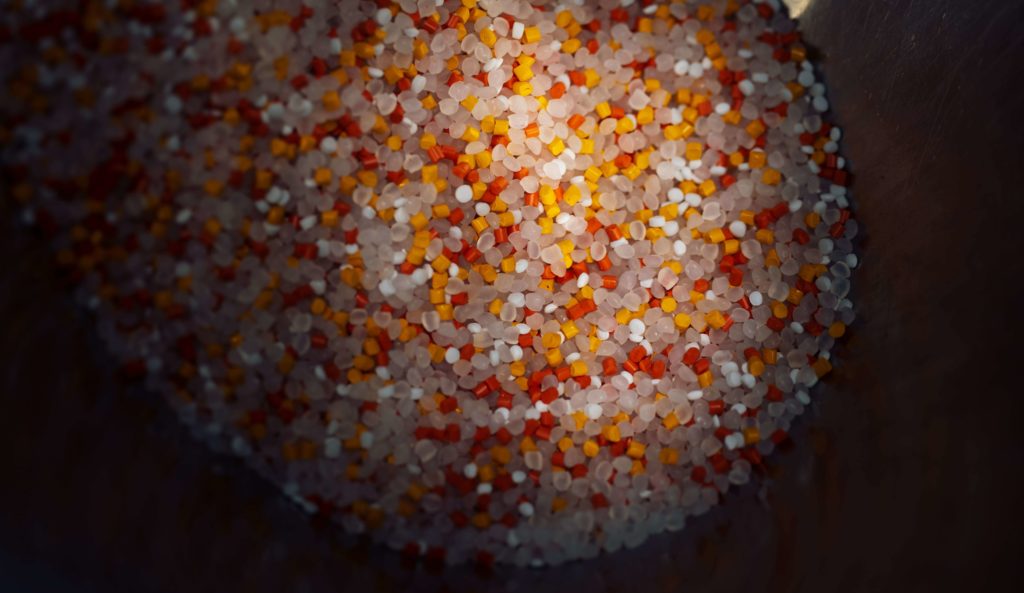 Jimmy Holm has been working with color formulation since the 1970s and is one of the founders of Plasticolor, now part of Nexam Chemical. The company and the pigment industry are constantly evolving, both nationally and internationally.
 Nearly 30 years ago, Plasticolor, which is now part of Nexam Chemical, was founded. Jimmy Holm was one of five who started the company in 1990 after many years at Clariant in Malmö. Jimmy's main job is and has always been to formulate color, that is, to create recipes for different colors depending on materials and desired properties.
There is no education for such. Rather, it is a matter of experience and feeling. "It's an artistic work and a matter of materials, application and pigment knowledge," Jimmy says.
However, much has happened since Jimmy entered the industry in 1976. In the 70s, both lead chromates and cadmium pigments were used, which are now banned. Hence, it is a completely different pigment range that is used today compared to then. Now there are a large number of organic pigments developed to replace the old metal-based pigments. Jimmy believes that the trend towards more environmentally friendly materials will continue and that Nexam Chemical can meet the needs of the future.
Nexam Chemical's technology for the future
– The more regenerated – recycled material – we work with, the harder it will be to maintain tolerance as the material's own color varies. However, Nexam Chemical's technology and chemistry will come in handy because we can add process aids to upgrade the plastic again,  Jimmy says.
There are more parameters than just the pigment to consider when it comes to meeting the customer's desire for color reproduction and function of the plastic. This is where Nexam Chemical's feature masterbatch plays its role. For example, the plastics should not break down when exposed to UV radiation.
– It is vital to have good knowledge of the customer, applications and materials. If you are in a competitive situation, you must be able to optimize the recipes for the customer to receive orders. We have been successful with this over the years, says Jimmy.
Customers are happy to come to Lomma for inspiration and ideas for new colors. The reference library with over 25,000 colors and samples there, is a fantastic asset in the development work with the customer.
Color the future
Jimmy himself is retiring soon, but the company is constantly evolving. With production in Sweden, Hungary and Poland and exports throughout Scandinavia and around Europe, growth continues at an accelerated rate.
Nexam Chemical will invest in paint and has among other things hired more sales people. Last year, both the factories in Sweden and Hungary were streamlined with the aim to increase the capacity of the plants.
Processes and production continue to be upgraded to manage growth, including by improving lab equipment for increased efficiency in the formulation process. The organization has been strengthened with more color matching specialists in both Sweden and Hungary.
Nexam Chemical works actively with regulatory information on pigments and is constantly looking for more sustainable alternatives. For example, Nexam Chemical offers biobased or recycled carrier materials in color masterbatch and intends to develop even more recycled alternatives.
We color the future.